SOUTH SHORE LINE GROUP TRIPS ARE CURRENTLY PROHIBITED BETWEEN THE SOUTH BEND AIRPORT AND GARY METRO CENTER STATIONS DUE TO ONGOING BUSING. ALL GROUP TRIPS MUST BOARD/DETRAIN AT GARY METRO CENTER STATION OR STATIONS WEST.
Group Travel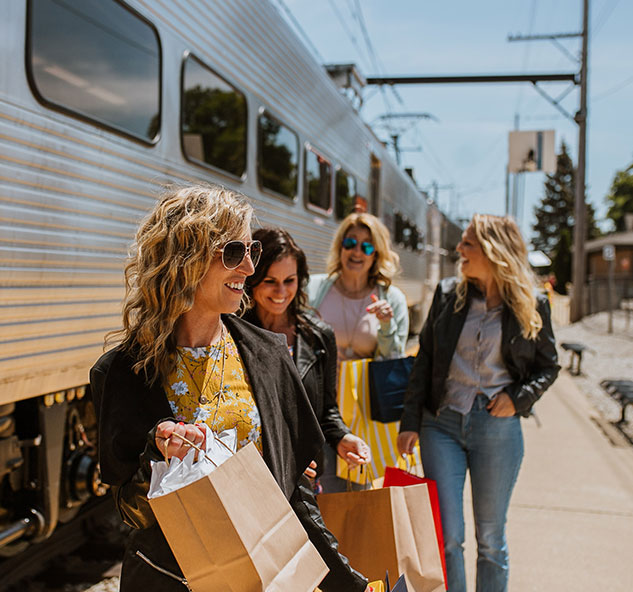 Schools and other organizations have traditionally booked trips to Chicago utilizing the South Shore Line. Our access to museums and the Art Institute makes the railroad both convenient and affordable for group outings. These trips offer many passengers, perhaps for the first time, an opportunity to ride the train and learn firsthand about the benefits of public transportation.
If your group is interested in reserving spaces for a group outing, please submit the following information at least three weeks in advance of trip date. You will be contacted by the South Shore Line within 2 business days to facilitate your itinerary and provide a tentative quote based on the information provided. For parties of 10 or more on non-rush hour trains, reduced fares will apply.
* Eastbound Trains 113 and 115 are not available for group outings. Groups traveling to Beverly Shores, Michigan City, Hudson Lake or South Bend must board on the south end of the platform to be placed on the front of the cars.
Request a Group Trip
Please complete the following form to initiate your Group Trip request. * indicates a required field.