Kids Ride Free Program
The South Shore Line is a great way to take your kids on day trips exploring the wonderful things to do and see in their own back yard. And now, with the better-than-ever Kids Ride Free program (The Family Plan), it's never been so affordable!
On weekends, holiday and daily off-peak trains, up to 3 children 13 years of age and under may ride free when accompanied by a parent or guardian*. Additional children will be charged a reduced fare of half the normal rate.
Fun with the kids just got affordable! So, choose your first adventure, check the train schedule, grab the kids and get ready to make some memories!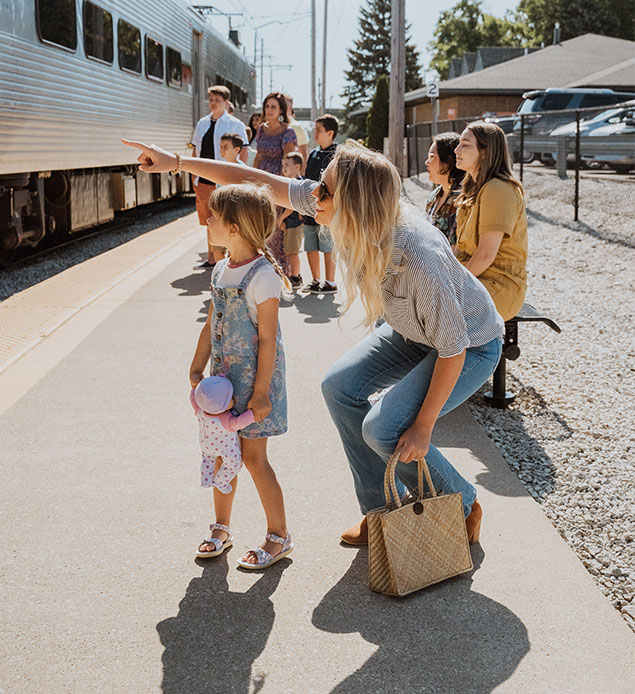 *A guardian must be at least 21 years of age and legally responsible for the well-being of the children. Train personnel reserve the right to request identification and proof of age from the guardian or any child riding free. Passengers unable to provide identification must pay the full applicable fare.